Welcome to the new website for the Lyon County Sheriff's Office.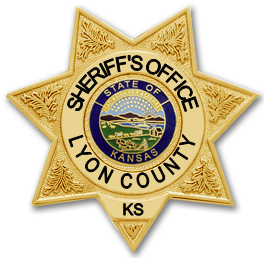 425 Mechanic
Emporia, KS 66801
Sheriff Walter A. Davis
End of Watch: 8/16/1916
Sheriff Walter Davis was shot and killed while he and another officer attempted to arrest two robbery suspects. As Sheriff Davis searched one of the men the other man opened fire, fatally wounding him. Several posse members were also shot and wounded while searching for the man.

The 22-year-old suspect and an accomplice were eventually apprehended and convicted of Sheriff Davis' murder and sentenced to life in prison on October 12, 1916. In 1925 Governor Clyde M. Reed reduced the murderer's sentence to 15 years, making him eligible for parole.

Sheriff Davis was predeceased by his wife and is buried in Evergreen Cemetery, Emporia, Lyons County, Kansas.
---

Deputy Sheriff James A. Spillman
End of Watch: 8/04/1881
Deputy Spillman was stabbed to death while escorting a prisoner to the man's home so he could get clothing. The man had been arrested the previous day and declared insane. While at the man's home Deputy Spillman took inventory of several firearms in a trunk. As they left, the man said he needed to get something else from inside. Before Deputy Spillman could object, the man ran back inside and grabbed a gun and knife. He fired at Deputy Spillman but missed and then stabbed him to death.

The suspect was committed at the state insane asylum at Ossawatomie.
---
Site by: SheriffWebsites.com